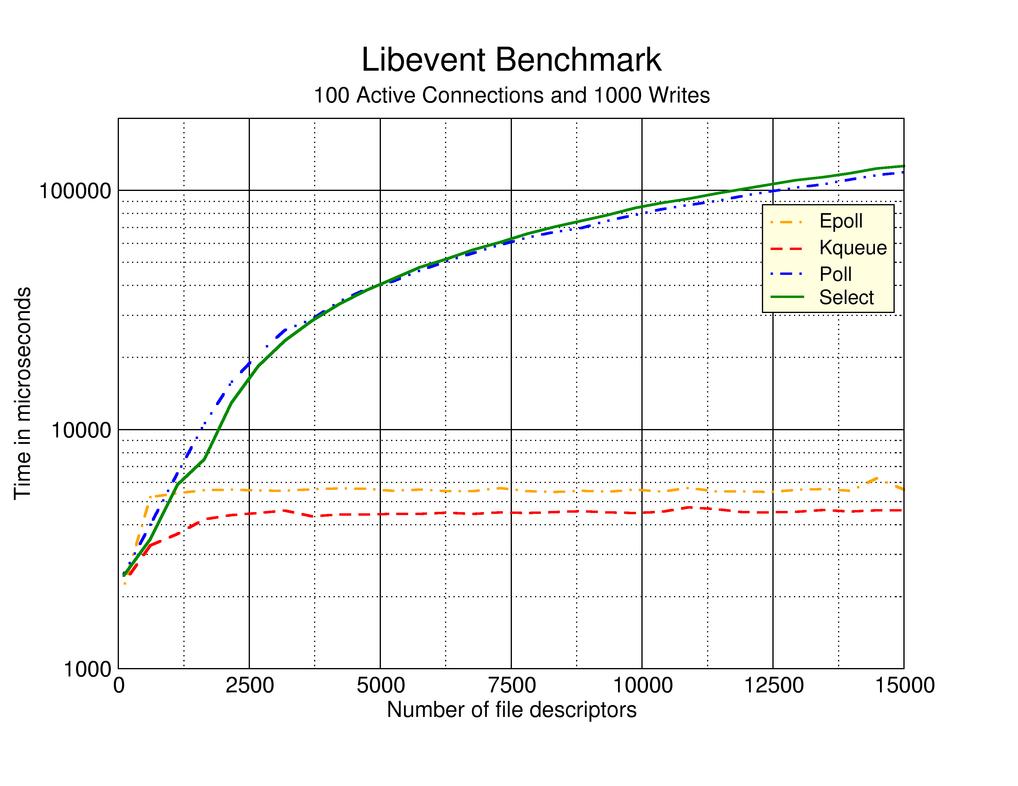 Basically what this says is that FreeBSD's kqueue out-performs Linux's epoll by a bit.
select() and poll() are anachronisms.
As an aside, libevent rocks and I use it all the time for writing portable network code. It allows you to use the best available I/O multiplexing functionality on a given platform without having to write seperate code for all of them via a fairly coder-friendly API, and has a nice little async DNS library with it to boot.